Leadership Team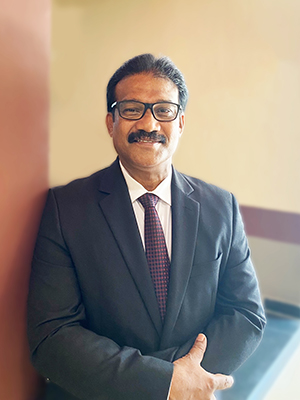 Mr. Ram Kumar V, our Head of School has been in the educational field for more than thirty years especially with the CBSE curriculum. Born into a family of great educators, he developed a passion for teaching at a very young age. After completing his post graduation in Chemistry, he did his Bachelor's degree in Education. He started his career as a Post Graduate Teacher in Chemistry and later joined as the Head of the Department , Chemistry in an International Residential School in Chengelpet. Later , he got promoted as Vice-Principal, Principal and Senior Principal of CBSE Schools. He has trained the next level of leadership and led both the Academics and Administration wings in an International Residential School in Chennai.
He is well versed with modern pedagogy and educational practices and is an expert in creating a student-centric environment for learning that maximizes competence building. He is a career counselor par excellence and ensures that the children under his care are guided to the right career, based on their interests and skills. His unique educational and administrative experiences have inspired many across India and today he is one of the best teacher trainers as well. Mr. Ram Kumar believes in an open-minded educational system and believes in the power of education in bringing up a competent young generation.
---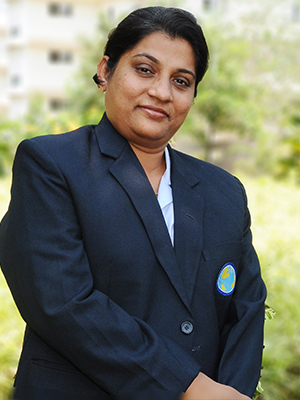 Ms. Merline Powell
takes care of the Geekay Integrated Primary Programme (GIPP) and is well versed in the pedagogical standards and practices of Primary Programme at TGWS. Being a Post Graduate in English Literature, she has completed her Masters in Primary Education – Montessori due to her passion in Primary Education. She is primarily responsible for training the Primary Facilitators helping them get aligned to the system.
---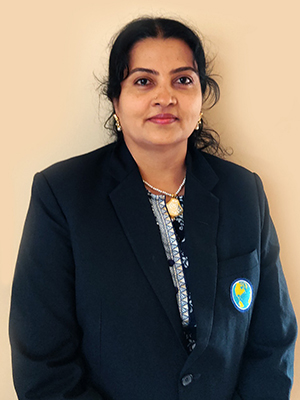 Ms. Mujeeba Begum
, our CBSE Coordinator is also an English teacher who teaches Literature courses for Secondary and Senior Secondary levels. She believes that written and analytical skills are not only the fundamental part of academic excellence but also the building blocks of critical thinking in high school and beyond. She finds honesty, creativity, and dedication to be the most valuable qualities for success. She manages CBSE Curriculum for the School and believes that sincerity and mindfulness at the workplace is the key to success. She holds an M.Phil. and Master's Degree in English Literature.
---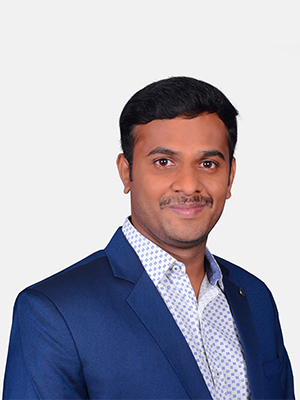 Mr. Senthil Kumar
, the Cambridge Coordinator (IGCSE, AS & A level) at The Geekay World School has been in the international education field for more than ten years in India and abroad especially with International Baccalaureate, Edexcel, and Cambridge International Examinations, UK. He is currently holding the position of Cambridge Examiner for Business Studies. He has committed himself to establish and maintain high standards of teaching and learning, developing student-driven programmes. Mr. Senthil is also experienced for more than twelve years in the field of supply chain and logistics management. His expertise in logistics and supply chain management aids the students in gaining practical knowledge through various industry-oriented real-life situations.
He is a Postgraduate in Commerce and Business Administration. He has worked as an Assistant Professor and Lecturer in Colleges of esteemed reputations in India and abroad. Mr. Senthil has also presented and published research articles nationally and internationally on a variety of business and banking initiations.
---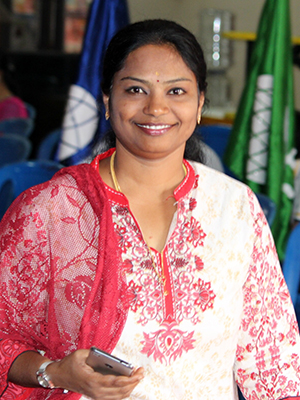 Ms. Muthu
, oversees the Integrated Middle School Programme (IMSP) at TGWS. Holding a master's degree in Economics, she is a subject expert for Social Sciences. An experienced, enthusiastic, and responsible teacher, she is committed to promoting the cause of Education. Being the Middle School coordinator, she's both a team leader and a team player. She is highly skilled and is very passionate about teaching and learning. She also ensures that her students and team always remain motivated. She is well-versed in the Integrated Middle School Curriculum which enables the students to suitably equip and prepare themselves for their stream selection at the secondary level. Ms. Muthu's love for teaching, drive for perfection and innovative methodologies, have been very instrumental in the development and implementation of this influential curriculum.