The Management
"Transforming Vision to Reality"
THE CHAIRMAN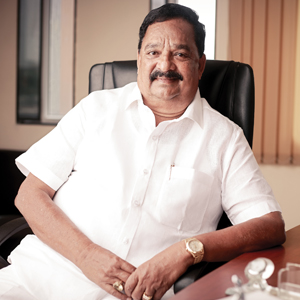 Mr. R Gandhi
The Chairman
The Geekay World School (TGWS) is a vision transformation of The Geekay Group of Companies led by the Chairman Mr. R Gandhi , who started the legacy in early 80's and laid a strong foundation for the group. He is a man of great character, benevolence and clear foresight. He has been a visible figure in the society in various optimistic ways, and has played a major role in Public Service. Under his leadership Geekay Group of companies has been operating in versatile business Fields like Leather, Mining, Hospitality, Media and Communications. Since 1989 the ideology and vision of the group has been taken forward by the Managing Director Mr. Vinod Gandhi and Director Operations of Mr. Santhosh Gandhi.
---
THE MANAGING DIRECTOR
Mr. Vinod Gandhi
The Managing Director
"Target the skies, you may even learn to fly. Mighty vision releases massive talents in you" - Vinod Gandhi
Mr. Vinod Gandhi, a Man of Vision, has successfully established his business foundation at a very young age and has always aspired to scale heights. He has explored the unexplored and unwrapped the hidden opportunities available at different and versatile fields of business. Having completed his Schooling and College Education from Madras Christian College and Loyola College Chennai, he ardently pursued his passion in Designing and Art of all forms. Mr Vinod Gandhi brought in internationalism in all aspects of education and his educational philosophy aims at holistic development of the child in all aspects - Physical, Mental, Intellectual, Emotional and Spiritual. His travel and research on various educational standards and practices followed nationally and internationally, is the spine behind the design of the Geekay unique curricula integrating the best international practices.
---
THE DIRECTOR OPERATIONS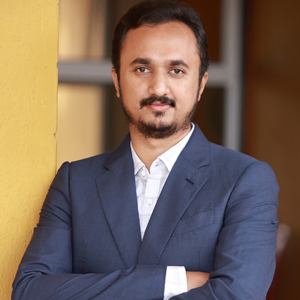 Mr. Santhosh Gandhi
The Director Operations
"We believe in creating socially responsible, global citizens who would be keener to be associated with a cause larger than self" - Santhosh Gandhi
The Director of Operations, Mr. Santhosh Gandhi, an intuitive strategist, is the guiding force for the administrative functioning at The Geekay World School. Having completed his Bachelor's of Commerce from Christ College, Bangalore, and Bachelor of Science in Business from DePaul University, Chicago, USA and Masters in Business Administration (MBA) in Operations Management from Indiana University of Pennsylvania, Indiana, USA, Mr. Gandhi leaves no stone unturned in facilitating education of the highest quality. His philosophy in education passionately advocates multicultural environment for nurturing future citizens of the world. According to him, education should create socially responsible, global citizens who are prepared to be associated with a cause larger than self.