Contact
The GeeKay World School
#450/A/1A2, Lalapet Road,
Ammoor Town Panchayat,
Walajah Taluk, Ranipet District,
Pin: 632501, Tamil Nadu, India
Telephone Line : 04172 274142–45
Fax No: 04172-274141
Email: info@gked.in
Web Site:www.gked.in
For Admission Enquiry:


Mobile: +91 99761 71777
Email: admissions@gked.in
Admin Co-ordinator: +91 9578999905
Transport Manager: +91 96981 23666
Accounts Manager: +91 95241 60666
---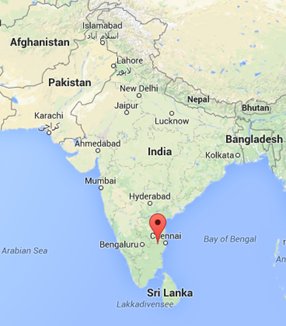 Located near the busiest transit in South India, Vellore (Ranipet), The GeeKay World School (TGWS) is a pleasant 30 minute drive from Vellore, from where it curves through lush green fields, shrubs and windbreaks before arriving on the city's beautiful ambience.
Situated on the eastern end of Vellore city & on the northern bank of the Palar River, Ranipet is a growing industrial hub. The town is home to the Boiler Auxiliaries Plant of BHEL, SIPCOT, EID Parry and many such industries.