Vellore School List
Play school in Vellore
SPORTS
"Action and Education - Hand in Hand"
Physical Education at TGWS stands unique and is closely knitted to the curriculum. It offers a wide range of Sport's choices to the students under the guidance of professional and experienced coaches. The most attractive feature of Physical Education at TGWS is the attractive and stand alone curriculum that stands substantial in itself.
The Sports Coaching at TGWS covers:
Swimming
Skating
Football
Tennis
Athletics
Apart from the regular weekly classes integrated into the play school timetable, the students are also given special coaching in selected sports event which helps them identify their strengths and maximize the same. Swimming is a mandated sport offered to all the students from K-12, as a training under Life Skill Orientation.
Play school in Vellore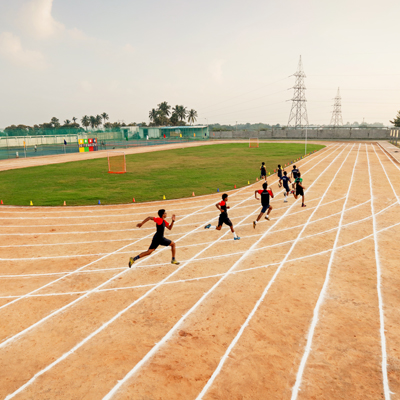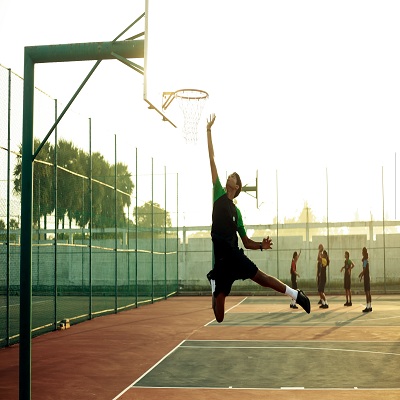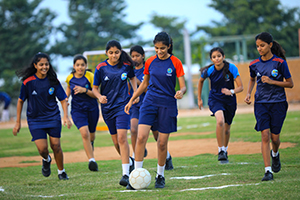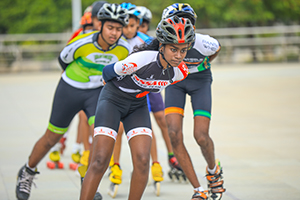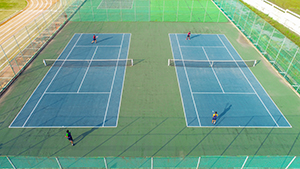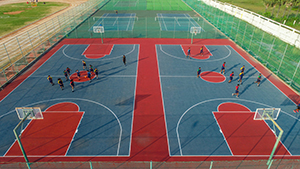 ---
Swimming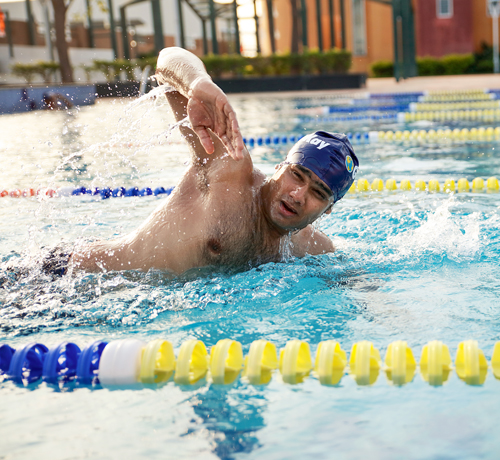 TGWS offers a beautiful stand alone building for accommodating swimming pool of 25 meters. Swimming is a mandated skill which every Geekaian should be learning and is inbuilt in the curriculum.Every class has specific swimming schedule mentioned in the timetable.The swimming instructors and life guards are keen to take care of the safety and learning of the children.
Skating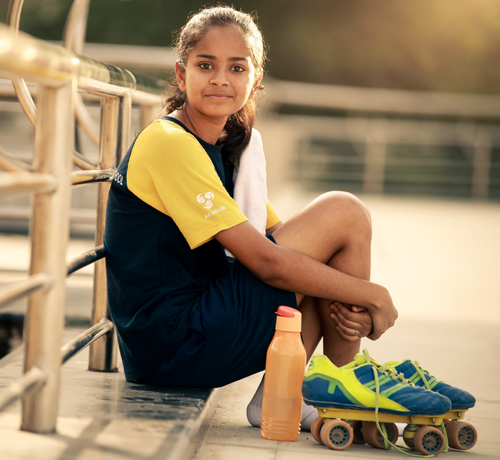 TGWS skating rink stands out in its majesty. Coaching in Skating has been a unique feature at TGWS. Students participate in District, State and National Skating Championships and bring home laurels. Geekains are confident Skaters.
---
Football, Tennis and Athletics
TGWS Sports Field with synthetic track is every Geekain's pride . Five acre playground in the school campus is used for sports activities like:
Basketball, Volleyball, Football, Cricket, Skating
Traditional games (like kho-kho, kabaddi, etc...)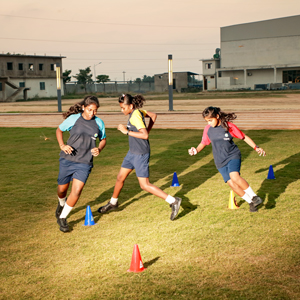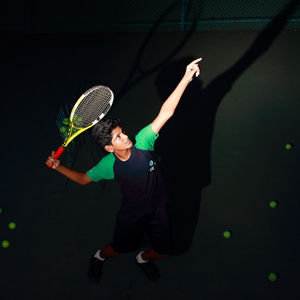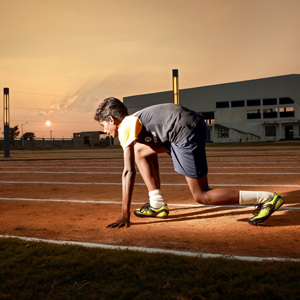 ---
Achievements
Some of the achievements are:
* Open State Skating Championship
1 Gold
5 Bronze
1 Individual Championship
Under 14 School Football Team reached Semi Final Level.
* District Level Skating Competition – Vellore organized by Vellore District Association.(2014-2015)
14 Gold
9 Silver
4 Bronze
* TAISI – Sports Meet (The Association of International Schools in India) 2014- 15 at Pune, Maharashtra.
2 Silver
1 Bronze
* Inter School Sports Tournament conducted by TGWS Sports Academy.
Event: Skating
10 Gold
8 Silver
5 Bronze
Football Team- Winner Trophy
Boys under 12
Girls Under 14
* State Level Tennis Tournament Organized by Vellore District Tennis Association, Vellore.
Silver Medal
Students reached Semi Final
---