About The GeeKay World School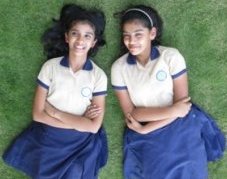 "There is nothing in a caterpillar that indicates it's going to become a butterfly.

Be you to explore the beautiful you"
In The GeeKay World School (TGWS) curriculum is designed to open up a child's mind to accept newer ideas; to shift focus from accumulation of knowledge to critical thinking it takes into account the varying needs of children at different stages of their growth, both mental as well as physical and also aims to prepare them for the emerging global village where International boundaries are fast disappearing. The curriculum is aimed at helping students become active thinkers and confident learners. Activities such as career exhibitions, conferences, field trips, counseling sessions etc., and are designed to promote self-awareness and understanding, to orient students to the world of work.